Download Ask Izzy promo materials and resources
To help spread the word about Ask Izzy, or provide more information to your clients, we have a range of promotional materials below that you can download and print. You can also order Ask Izzy promo material here.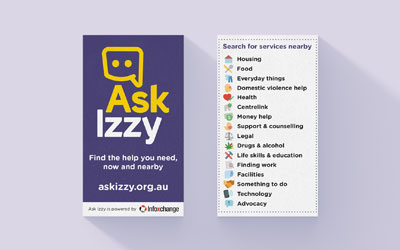 Ask Izzy wallet cards
Download a sheet of our printable wallet cards. They have the Ask Izzy website on one side and a list of search categories on the reverse. 9 cards to a page.
Download size: 32KB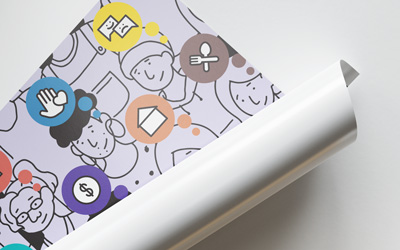 Ask Izzy general poster
A general poster for Ask Izzy that you can print and display in your reception, office or public space.
Download size: 147KB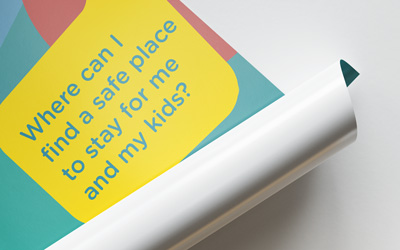 Ask Izzy - mixed posters
A set of posters advertising different aspects of Ask Izzy e.g. finding family violence support, food, housing.
Download size: 525KB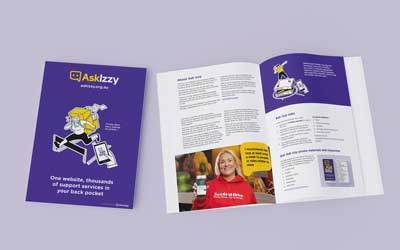 Ask Izzy explainer pack
Everything you need to know about Ask Izzy all in one place. 
Download size: 1.5MB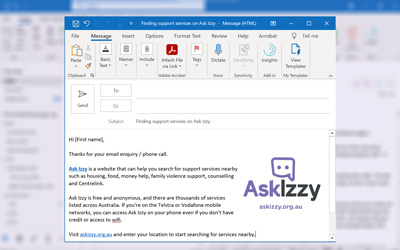 Ask Izzy email template
Simple, ready-to-go text that explains Ask Izzy. Paste it into an email to send to help seekers / clients.
Download size: 50KB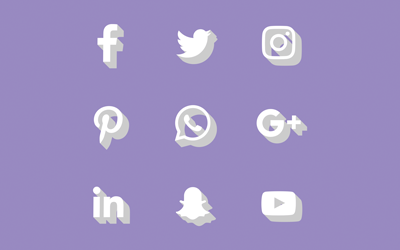 Social media kit
Help us spread the word!
ZIP file containing sample social media text and image files.
Download size: 1MB
Order Ask Izzy promo materials
We can also send Ask Izzy posters, wallet cards or powercards to your organisation to help you promote Ask Izzy in your offices or community.